Weight Loss
Dr. Donna DC and the Digestive Divas'
Signature Detox Program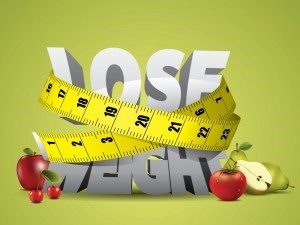 Is it really possible to lose weight without feeling cranky, stressed, hungry and deprived?
The answer is YES-
If you are willing to make just a few SIMPLE changes in your meals and daily routine, weGUARANTEE you will —lose pounds and inches, your chronic aches and pains will go away, you will have all-day energy and you will look and feel better than you have in a very long time.
With the right food plan—-
You CAN literally reprogram your genes back to the factory setting you had at birth.
No matter how many diets you've been on in the past.
WITH THE RIGHT INFORMATION AND THE RIGHT SUPPORT, YOU CAN DO THINGS YOU HAVE NEVER BEEN ABLE TO DO BEFORE.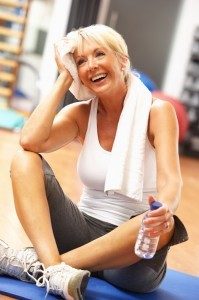 Just imagine what you could accomplish if:
You had a highly skilled Chiropractor creating an individualized program for you based on your testing and her expertise.
You had a verifiable way of documenting how healthy you really are- not just how you "feel."
You had a testable way to know what supplements you need to aid your body's ability to detoxify and eliminate toxins.
You had a Holistic Nutrition Coach guiding you to make the food choices that are right for your unique body and lifestyle
You had a Natural Food Chef planning your menus complete with delicious recipes and shopping lists.
You had 2 trained Professional Chefs preparing all your meals for you (this is an option for anyone who doesn't have time to cook)
You had an environment that motivates you to stay on track
You had your own team of experienced professionals holding you accountable and guiding you past the hurdles that are keeping you stuck.
THIS IS THE PROGRAM YOU HAVE BEEN WAITING FOR.
Dr. Donna DC at Chiropractic Healing Center of NJ has teamed up with the nutrition experts – The Digestive Divas from Back to Basic Wellness.
Together we make an unbeatable team.
The package we created includes everything you need to succeed.
We called it:
Doctor Donna DC and the Digestive Divas' Signature Detox System
This incredible program provides the 3 critical components for success:
SUPPORT, ACCOUNTABILITY AND THE RIGHT SYSTEM
Your team of professionals will help you identify problems, develop strategies and provide solutions that WILL get you results.
IF YOU'RE NOT SURE A DETOX WILL BENEFIT YOU, TAKE OUR DETOX QUESTIONNAIRE AND SEE HOW YOU SCORE: Detox Questionnaire
This Healthy Detox Program is not for everybody.
THAT'S WHAT MAKES THE RESULTS SO AMAZING.
This program was designed for you if:
• You're tired of fooling around with diets you know don't work.
• You want a food plan based on cutting edge nutrition science
• You are open to learning new things
• You are willing to do things a little differently to get new and better results
• You like to challenge yourself to always show up at your personal best
• You want to lose weight and make healthy eating a new and sustainable lifestyle.
• You have been warned that you are insulin resistant or pre-diabetic
• You are on statins for high cholesterol
• You have a history of high blood pressure, heart disease, or autoimmune and neurological diseases
• You eat "healthy" foods and exercise and you are still not losing weight
We know that everyone does better when they get immediate results.
This Signature Detox is designed to give you that in a very healthy way.
This is not a 1-size-fits-all program.
Your program will begin with a consultation with Dr. Donna and a "Set Yourself Up for Success" coaching session with Kathy and Ellen. We will consult and assess your current diet and health concerns and identify the obstacles, challenges and struggles that have gotten in the way of your success.
This will allow us to customize our program to meet your individual needs.
This GUARANTEES you will hit the ground running, feeling confident and prepared.
Our Signature Detox was designed to deliver an extremely high level of accountability, laser coaching, and tons of support.
THE DIGESTIVE DIVAS WILL BE IN TOUCH WITH YOU EVERY DAY with emails that teach and inspire. You will also receive weekly menus, recipes and shopping lists all carefully designed to be low in carbohydrates and high in taste and satisfaction.
Add to that 2 private 30-minute coaching sessions with Kathy and Ellen (the Digestive Divas) and you will have all the tools you need to break through any obstacles to success. Our clients tell us they get so much more out of these sessions then they ever imagined.
This program also comes with unlimited email support, giving you access to our expertise throughout your detoxing experience.
You will never be alone as you transition your way to the healthy lifestyle you always dreamed of. We are with you every step of the way.
You don't have to take our word for it. Read what they have to say:http://backtobasicwellness.com/raving-fans/
HERE'S HOW OUR PROVEN PROGRAM WORKS:
Begin the process with a 30-minute consultation with Dr. Donna Perillo. Bring any recent blood work with you.
Using blood work and other diagnostic tools Dr. Donna will do an in-depth analysis to determine your nutrient and dietary needs.
You will be weighed and measured and told your BMI.
All patients will receive:
A pharmaceutical grade protein powder that is designed to support gastrointestinal health and balance detoxification.
Homeopathic drops that address symptoms associated with toxicity
A supplement to support gastrointestinal regularity, which plays a fundamental role in detoxification and elimination of toxins.
A high quality probiotic to create healthy gut flora, the foundation of good health
All patients will be reevaluated at the end of 30 days.
Your program will begin on Monday at 6:00 AM with an email from the Digestive Divas. Expect one every morning throughout the detox. Let us know ASAP if you don't see it in your email.
In the first week of your program, the Divas will guide you through the process of cutting back on the "problem" foods that are often highly addictive. It will prepare your mind and body for what comes next.
Our Signature Detox begins on Monday morning of week 2.
Our gentle 2-week, whole food detox is a client favorite. It will jumpstart your weight loss while eliminating stored toxins, chemicals, food dyes, artificial sweeteners, sugars and the highly processed foods that are causing your cravings and making you feel tired and bloated.
You will experience quick, healthy weight loss without feeling hungry or deprived. In fact, you are going to feel better than you have in a long time.
You will discover for the first time in a long time, what "normal" is supposed to feel like.
You will get the recommend protein powders and supplements from Dr. Donna. She will select these based on your health history and extensive testing. These products will help your body to detoxify. You can get everything else you need at your local supermarket.
This easy to follow plan comes with lots of guidance and support.
In week 4, we will teach you how to take all you learned to create a new way of eating and living that suits your individual tastes and lifestyle and is easily sustainable.
We will teach you how to make this the LAST diet you will ever need.
We have helped thousands of people reclaim their health and their lives. We can help you too.
Program Features
A before and after consultation with Dr. Donna Perillo using blood work and other diagnostic tools to do and in-depth analysis of your system.
Pharmaceutical grade protein powder and supplements to aid with detoxification.
Daily Emails giving detailed instructions for exactly what to do each day-no guessing or wondering, just straightforward information anyone can follow.
Precise instructions for what foods to eat and what foods to avoid
Weekly menu plans and shopping lists
All the recipes you need for creating delicious, satisfying meals
Tips for making exercise fun and easy
Prepared meals for those who don't have the time
Online Journal for tracking your results
This 4-week program also includes a "Set Yourself Up for Success" coaching session PLUS 2 additional private 30-minute coaching sessions with Kathy and Ellen to keep you motivated and on track.
We know this is a program that works. It will change the way you look at food forever.
This comprehensive package includes it all-
2 doctor visits, In-depth blood analysis, 1 Set Yourself Up for Success plus 2 private coaching calls, daily emails, unlimited email access to our expertise, protein powder and 3 detox supplements for 1 great price- $379.00
You CAN end dieting FOREVER!
The time to start is RIGHT NOW. Call and make your appointment today- 973-872-2133!
Dr. Donna Perillo DC
142 Route 23 North
Pompton Plains, NJ 07444
– See more at: http://backtobasicwellness.com/our-services/dr-donna-digestive-divas-signature-detox-program/#sthash.zWnyQ22f.dpuf