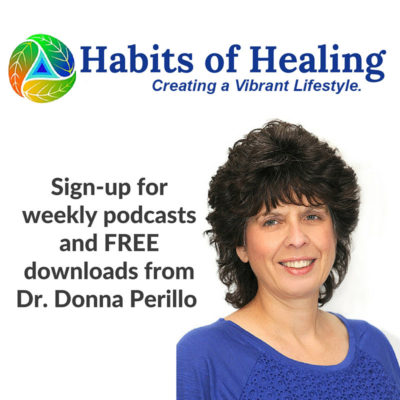 Change Your Habits, Change Your Life Sign-up for preferred access:
weekly podcasts

tips on creating empowering habits

tips on removing negative habits
Testimonials
Dr. Donna is such a wealth of knowledge that each and every episode gives you insight and information that can you can use to make a real difference in your life.

Dr. Donna will help turn you into a vibrant healer. She has a wealth of informtion to share with you on each podcast.

Wherever you are in your journey, Dr. Donna and her guests will assist you!! Thanks for sharing this much needed message with the world!!
Featured Guests and Episodes
Read How Changing Habits Can Change Your Life
We all have our own habits and routines; some are great and some, not so great.
Yet do we ever take the time to think about what habits are helping and which ones are hurting our well-being and happiness.
The Habits of Healing podcasts are designed to help you live a happy, healthy, vibrant lifestyle. By incorporating habits that empower you physically, emotionally, and chemically, you can begin the journey to optimal health and well-being.
or By eliminating bad habits and creating good habits, you can achieve results you never thought possible, or perhaps it's been years since you thought it possible and have given up.