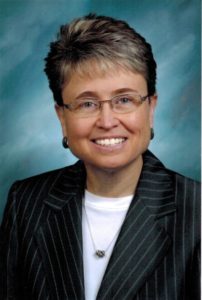 Show Notes: Sandy Richard has been empowering her patients' innate healing abilities for almost 20 years. Her treatment strategies encompass an eclectic combination of Traditional Chinese Medicine, Japanese Medicine, and A New American Acupuncture (trigger point release). She treats patients with a wide variety of complaints and conditions and they continue to marvel at the rapid and profound results they experience.

She is a graduate of Tri-State College of Acupuncture, and has been on staff at (2) major medical institutions: Jersey Shore University Medical Center and at the former Pascack Valley Hospital's Complimentary Healing Center in Westwood. She is currently on staff at the Chiropractic Healing Center of NJ in Pompton Plains, NJ.
Sandy discusses one of her specialties and some of her favorite topics including: the benefits of acupuncture for fertility, as well as pre-natal health, pregnancy, and post-partum health. She even shares some of the miracles she has witnessed caring for her patients!
Show links: www.chiropractichealingcenterofnj.com
Contact info: chirohealingnj@aol.com; 973-872-2133