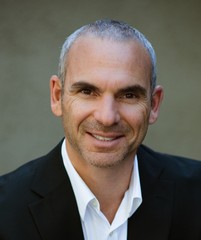 Show Notes: Dr. Jack Wolfson D.O., F.A.C.C., is a board-certified cardiologist. He attended Midwestern University for his D.O. degree and completed a 3-year Internal Medicine residency and 3-year cardiology fellowship. After 10 years performing angiograms, pacemakers, and other cardiac procedures, he started Wolfson Integrative Cardiology in 2012 to offer patients the ultimate in holistic heart care. The focus is to use nutrition, evidence-based supplements, chemical avoidance, exercise, and relaxation to prevent and treat cardiovascular disease. Patients seek his consultation from all over the world.
He is also the author of the Amazon Best Seller book "The Paleo Cardiologist" The Natural Way to Heart Health.
Daily Habit
Start your day with a green drink.
Show links: Contact info: health@thedrswolfson.com
Website: www.thedrswolfson.com
Special Offer: Use code HEALTH for 15% off